About Revels Turf & Tractor Co.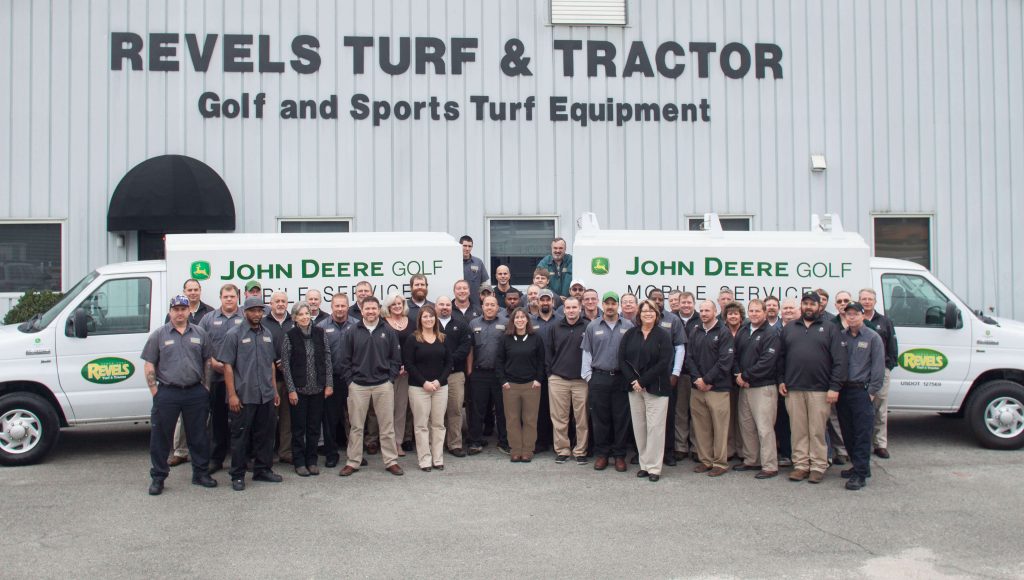 Skilled and caring employees striving to exceed customer expectations
In 1961, Revels Turf & Tractor began as a chain saw and mower sales and repair business. Founded on hard work, high quality equipment and excellent service, we continue our commitment to those same ideals fifty years later.
What we offer
We are one of John Deere's largest Golf & Turf equipment distributor – providing a full line of maintenance equipment to keep your golf course or sports turf beautiful and performance-ready. From greens mowers and tractors to utility vehicles and aerators, you'll find the equipment you need at Revels. Products we offer include:
Our Locations
While we serve clients across North Carolina, South Carolina, Virginia and West Virginia, we also have two sales and service locations for your convenience. Visit Revels in Myrtle Beach, SC and Fuquay-Varina, NC for repairs and to choose from our full line of turf equipment and parts.
Fuquay Varina
Myrtle Beach