Residential Services – Myrtle Beach, SC
We aren't just servicing golf courses and sports turf in Myrtle Beach, SC – Revels Turf & Tractor is proud to provide spotless residential lawn care services as well! And with an extensive inventory of lawn maintenance equipment, you can rest assured knowing that we have the resources to help you achieve the beautiful yard you've always wanted.
Residential Lawn & Garden Maintenance Products
Choose from a wide selection of cutting-edge products from industry-leading brands. Browse our residential lawn & garden maintenance products below!
John Deere Lawn & Garden
Revels Turf & Tractor is proud to bring John Deere to Myrtle Beach. Click here to view our full selection of residential lawn products from John Deere!
Honda Lawn & Garden
We offer Honda lawn mowers to the Myrtle Beach area because of their performance, reliability and cutting-edge technology. Choose from a popular selection of residential lawn mowers from Honda.
Stihl Outdoor Power Tools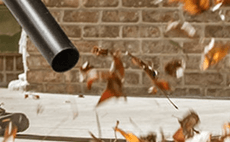 We couldn't be more excited to offer Stihl products to Myrtle Beach residents. Why? Because our experts understand that Stihl is the industry leader for blowers, trimmers, brushcutters, chainsaws, construction tools and more!
Parts & Service Department
At Revels Turf & Tractor, we take pride in helping our customers maintain their equipment. That's why our Service department is trained to service any type of mower.
Not only are we trained to service your mower – but our Parts department is fully-stocked with blades, filters, oils and more to keep your lawn care products functioning year-round. We also offer complimentary at-home pickup and delivery service to Myrtle Beach residents.
Contact Us Today!